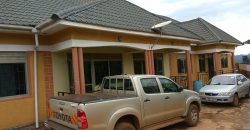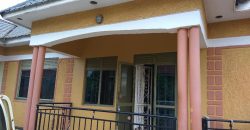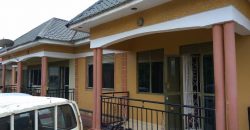 Description
3 in1 Rentals, each with two bed rooms and self contained at Kawempe Ttula with a monthly collection of 1.5M.
Seated on 12 Decimals of private MAILO land.
Price: 250M
Contact us for site Visit.
Tel: 0702060075

Similar Properties
4 bedroom house in Seguku-katale. Has sitting and dinning area, 4 bedrooms, selfcontained, modern kitchen, large compound. Its seated on 22 decimals of land. Has ready private mailo title. Price: 350M but negotiable.
Two bed room house, sitting room, dining with a huge garage and developed neighborhood, nice view of the Jinja road, Mandela National stadium, Northern bypass and the surrounding. 400 meters from Tarmac and 1000/= transport by public means from Kampala. Price: 120M sightly negotiable. Ready mailo land title. Get financing from Centenary Bank to acquire […]
Located at Naluvule along Hoima road after Nansana. Three bed rooms, two inside toilets, kitchen, dinning area and a boy's quarter. Seated on 50*100ft plot with a ready mailo land title. Price: 250M negotiable. You can get financing from our partners Centenary Bank to acquire this house.